Feature Release: Dashboard | Manage BOGOS in one page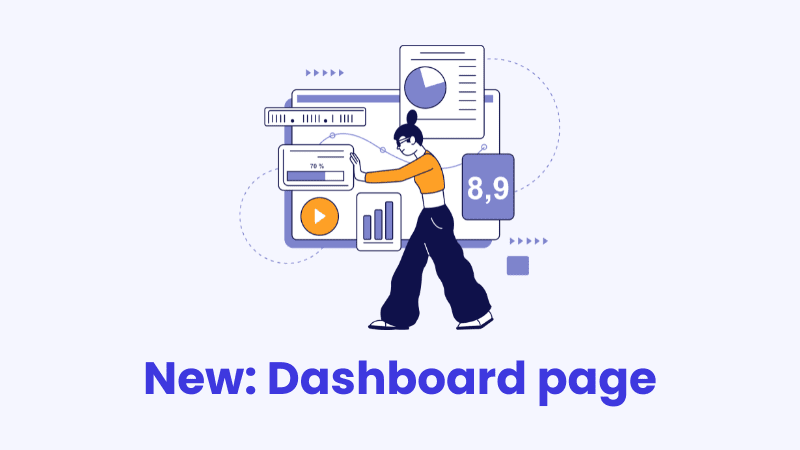 Exciting news! We've just released a brand new feature for the BOGOS app – the Dashboard page. This new feature is designed to make it easier than ever for you to manage your BOGOS app.
The Dashboard page will be the first landing page when you enter the BOGOS app. Right at the top left, we include a Create offer button that leads directly to the Create offer page, allowing merchants to quickly set up new campaigns. Additionally, an Overview of offer statistics is displayed, providing valuable insights into how BOGO offers are performing.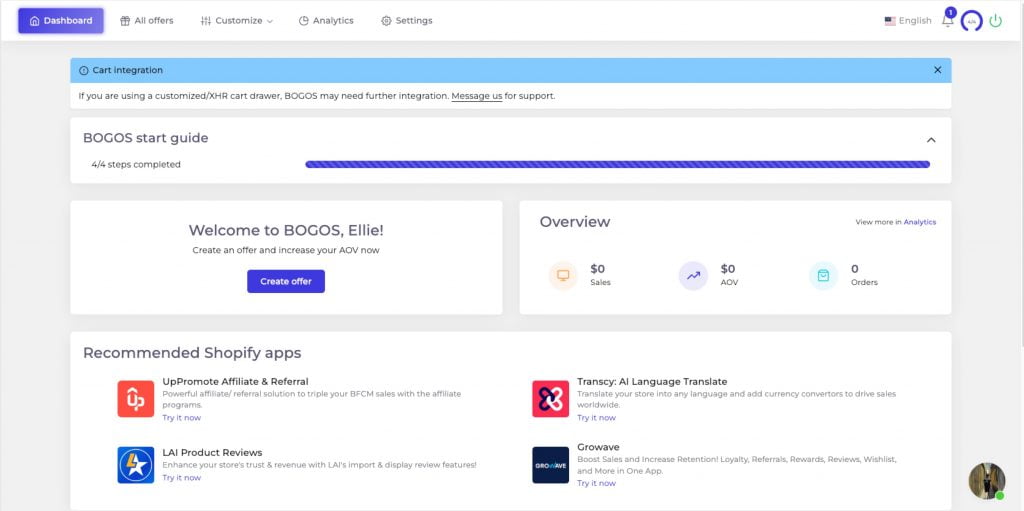 To further enhance the experience for merchants, we have included the Recommended Shopify apps section that features apps that integrate well with BOGOS. This can help you discover new tools that can complement your gift offers and improve their overall sales strategy.
Furthermore, the Dashboard page also includes a directory of how to get support. This ensures that you will always have access to the help you need, whenever you need it.
BOGOS team is continually working on adding new features to the Dashboard page, so stay tuned for more updates in the future!